From September 2018 on Music2 audio import will be the EU-service point for Trafomatic amplifiers. This way EU owners of Trafomatic amplifiers can ship (if ever needed) their amplifier to Holland for services. This saves Trafomatic EU owners from a lot of custom-problems which they can run into if their amplifier must be send to Trafomatic in Serbia (non EU) for service, upgrade or repairs.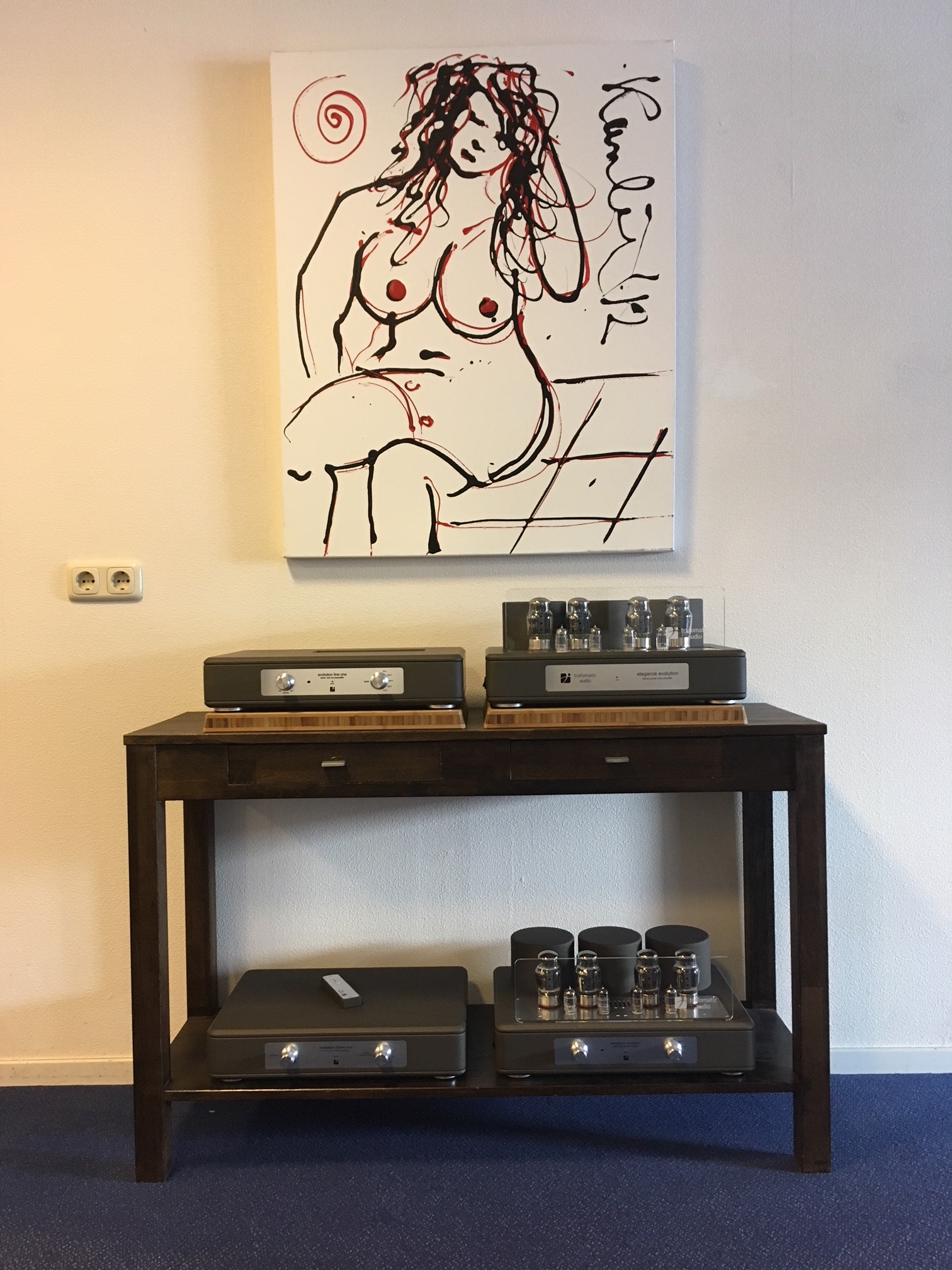 Some of the Trafomatic amplifiers as displayed at our location…
For this service we got us a very experienced person who can take care of every kind of problem you can run into with audio electronics, his specialisms are tube amplifiers and cd-players. Our "Chef de Technique" goes by the name of Fred Louwerheimer, who also works under the name Q-analogue.  Since 2017 he also acts as the EU-servicepoint for Merril Audio and BeNeLux servicepoint for CEC. His working station is located on the first floor of our 2 floors high building called "Old School Hifi", which you can find at the following address:
Music2 audio import
Dwarskulk 1
3151 ZD
Hoek van Holland
The Netherlands
For contact you can use (how obvious) our contact-page, it goes without saying that we can also help you with electronics from other brands. So if ever needed, don't hesitate, and feel free to contact us!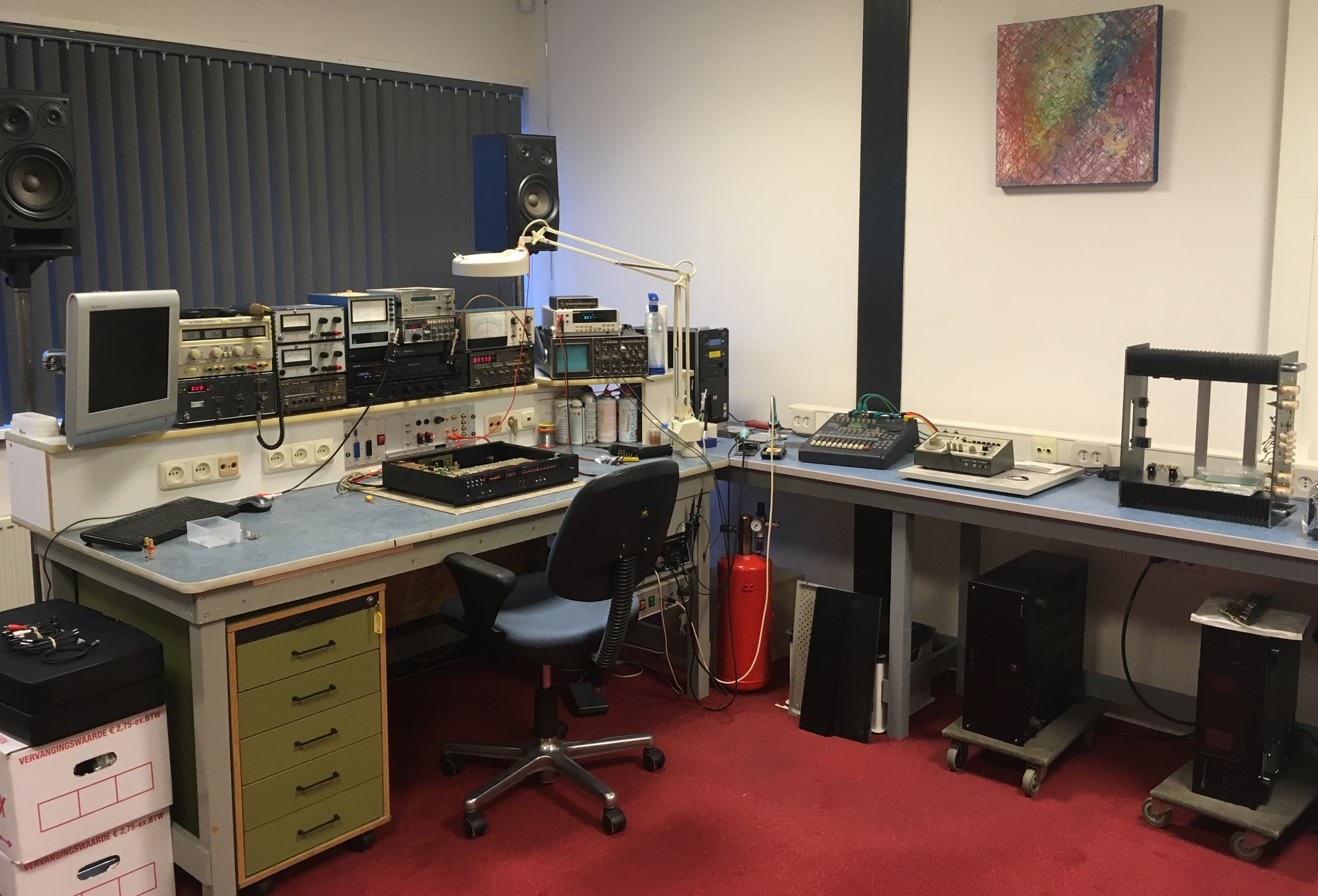 A small part of our 6 meter long working station, run by Fred Louwerheimer…