'MUSIC IS A HIGHER REVELATION THAN ALL WISDOM AND PHILOSOPHY'
Ludwig van Beethoven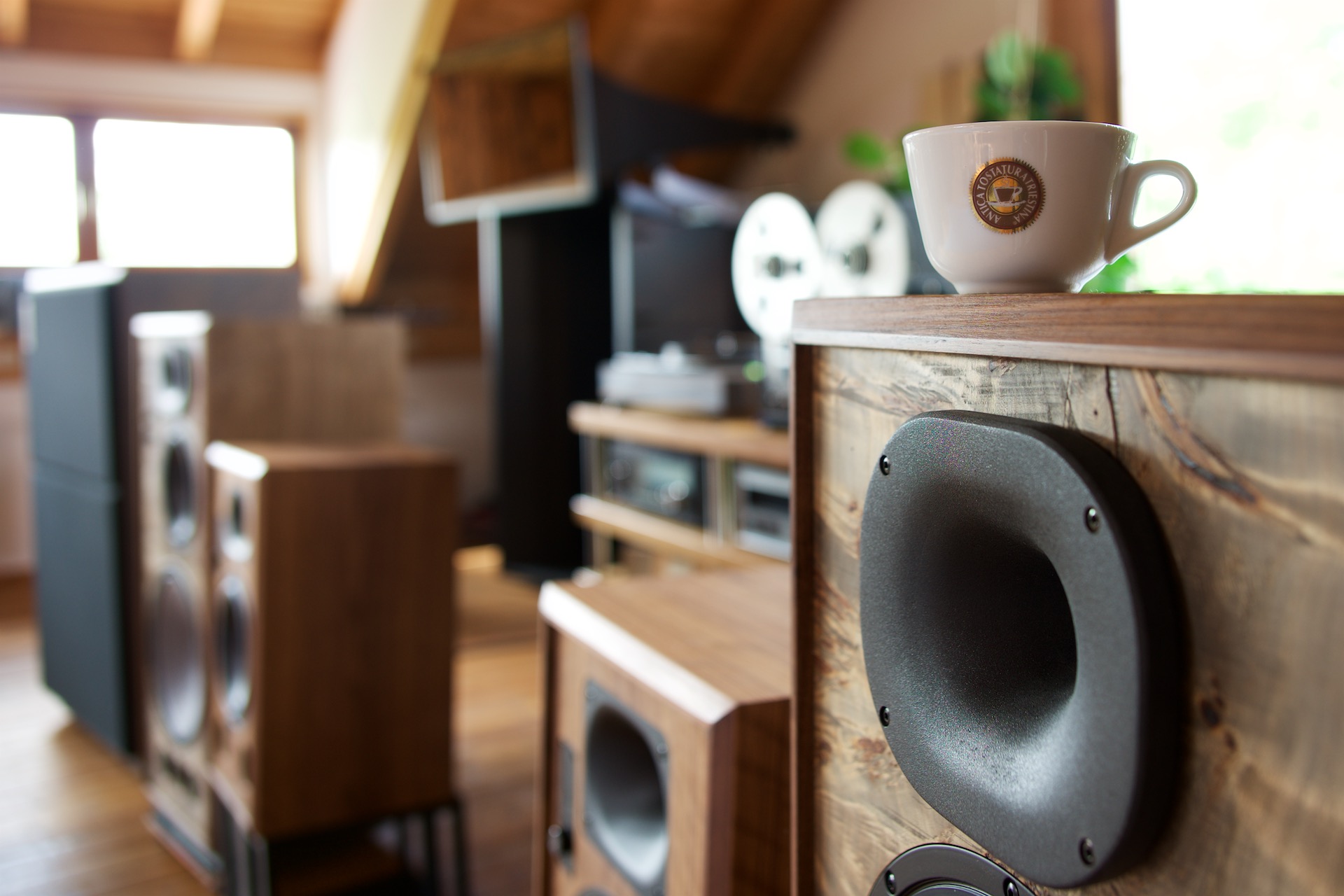 BHC Acoustics is the brainchild of the people behind Old School Hifi who were looking for loudspeakers which can integrate with classic old school audio set-ups as well as modern ones. This really became a challenge since a real synergy with both ways of listning to music is almost impossible. After several trial and errors we found a very reliable partner in Germany who never stopped building loudspeakers in the traditional way (by hand and ears). Best part, since he already was doing some testings in this area, the choise given us was made very simpel at the end: Thomas Blumenhofer of Blumenhofer Acoustics!
In September 2017 we introduced the first model of the BHC line in the Netherlands and Sweden, after this first introduction there was no way back, the "BlumenHofer Classics" line was born!
As a second event we participated with our partner van den Hul BV at the New Music High End Innovation Show in Brussels on the 18th and 19th of November 2017. This was (until the Munich High-End) the greatest succes! Some of the comments as we got during these shows and have seen on the internet:
"Het beste van heel de show"        
 "Mais qu'est ce que c'était que ce système de dingue? J suis arrivé dans cette pièce pour y faire ma première écoute du salon, ils y jouaient Fever, grosse claque, toutes les autres écoutes m'ont parue fades"       
" Van alle kamers heb ik het langst naar die set-up zitten luisteren. Prachtig gewoon!"  
" Апсолутно најбољи звук"          
"Een natte droom"          
"Dies ist nicht zu übertreffen"
"Zoals stond te spelen op een hifi beurs tussen alle streaming en active luidsprekers. Speelde alles op een hoopje…."         
"Na deze set te hebben gehoord, was de rest van de beurs kansloos!"            
"By far the absolute best sound of the show"
Looking at all these comments we have no doubt, we are on the right track. This was proven by the event we arranged during the High-End Munich in May 2018. Distributors from all over the world came to visit us for the introduction of the complete line: very soon the Blumenhofer Classics will be available all over the world!
Our presentation at the Hi-Files Show in Belgrade-Serbia on the 17th and 18th of November 2018, a collaboration with Trafomatic Audio, BlumenHofer Classics, Dr. Feickert and Way cables, again we received the "Best Sound of the Show" verdict, this time we used our model 1733!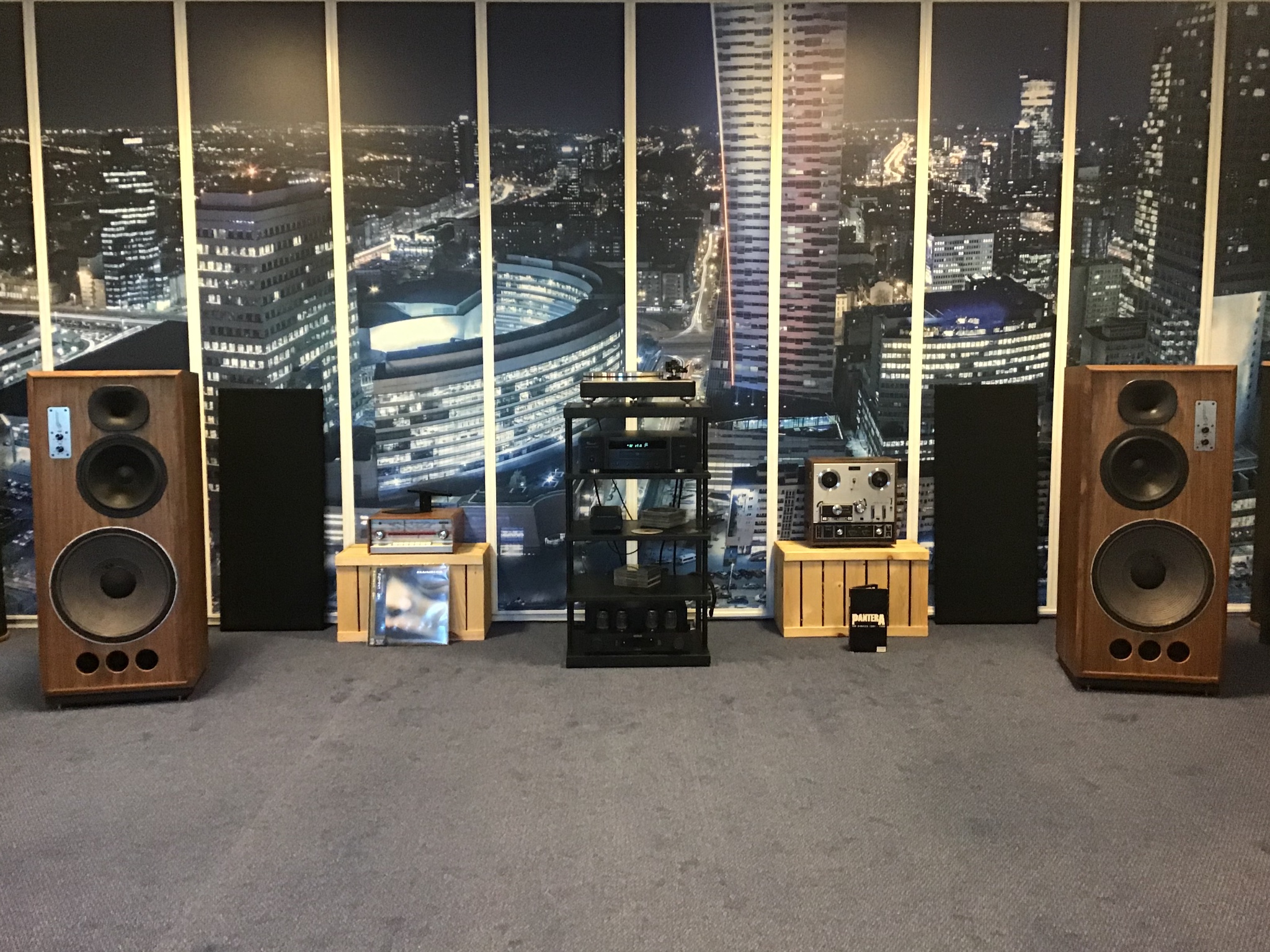 BHC Acoustics Model 1733, as demonstrated in our office in Hoek van Holland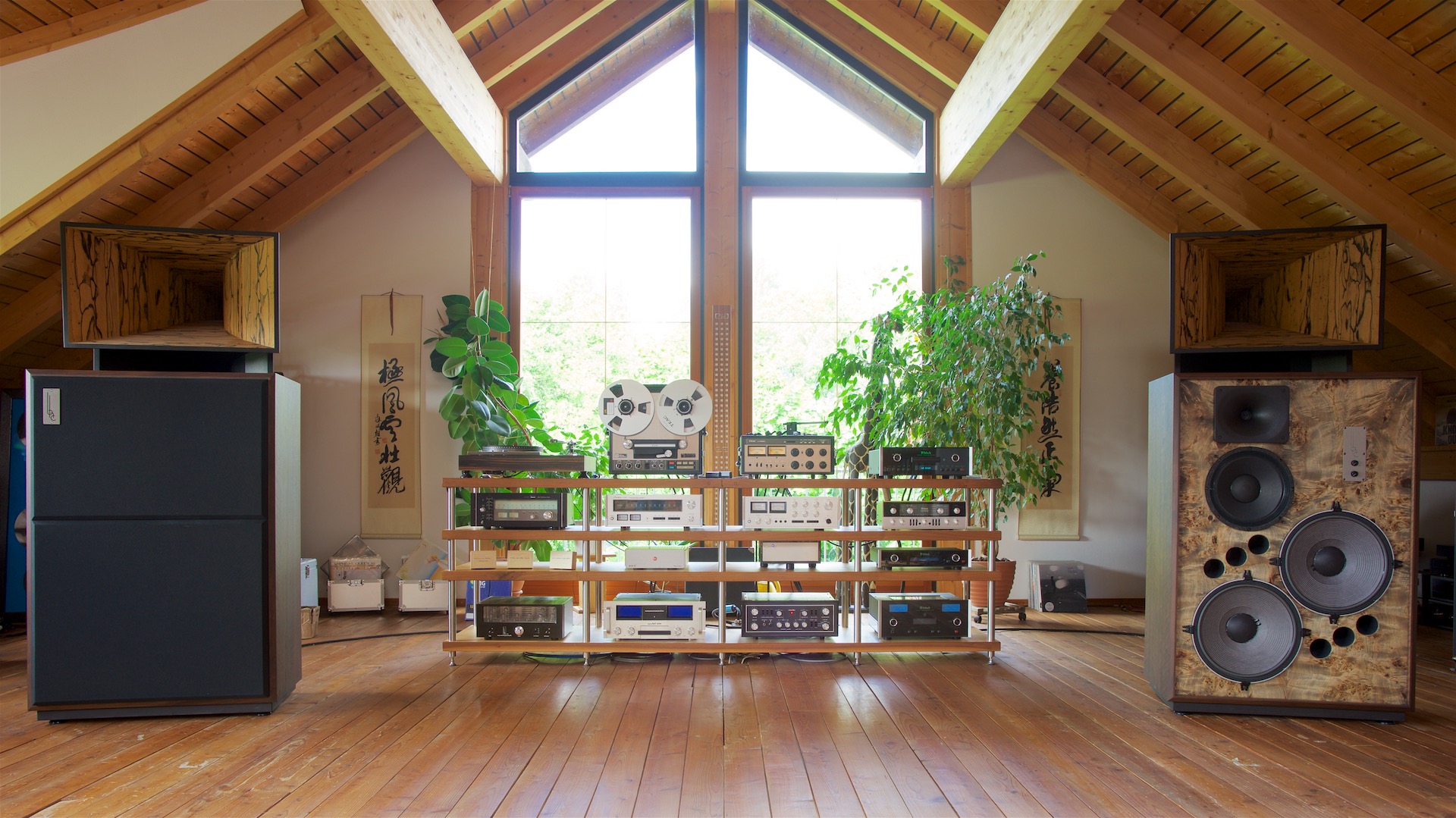 BHC Acoustics Model 1743 , shown with and without dust-cover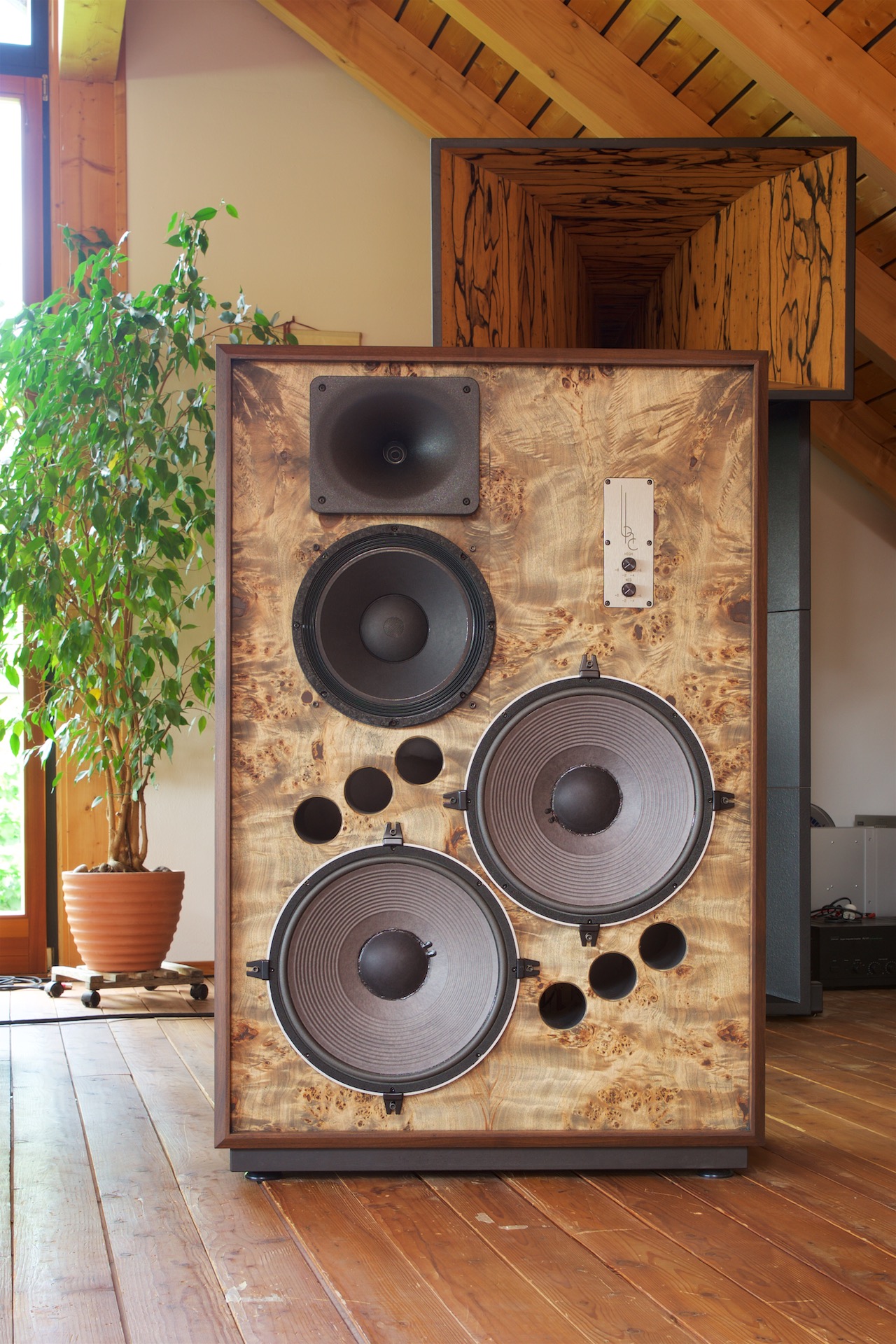 BHC Acoustics Model 1743 right channel close-up
The BHC speaker-line will come in a serie of 3 models, starting with our "Benjamin" which will be known as Model 1722. This  is a 2 unit, 2 way system which will need an additional small foot to bring it to the right hight. This model's bigger brother will be known as Model 1733, a 3 unit 3 way system loudspeaker with a 15 inch bass unit and will only kneel dow for the top of the line, Model 1743. This top model is a 4 unit, 3 way system which comes with two 15 inch woofers, one 12 inch midrange and a true horn-tweeter in each cabinet. Because of the space that is needed for these kind of loudspeakers we can deliver 2 versions of the 1743, the "W" or wide version, build in the traditional way with the 15 inch woofers next to each other, and a "T" or Tall version, which is less wide, but taller, this version has the woofers build in on top of each other.
With the old school Vintage look, incredible wood-finishes and great sound we think we can speak of "a Modern Classic" in the making: the BlumenHofer Classics are coming…