Trafomatic Audio is one of the very few manufacturers who does understand the 300B story. As we probably all know, it once started with the Western Electric 300B, a true mesh grid 300B tube: copied by many, succeeded only by a few. The reason it is so hard to make these tubes nowadays is the Mesh Grid Anode, wooven wires which gives the true 300B sound: open, detailed and rich, very rich. Several manufacturers claim to deliver 300B's with a mesh grid, but at the end these are nothing more than plates with some holes punched in. Not even close to a real Mesh Grid: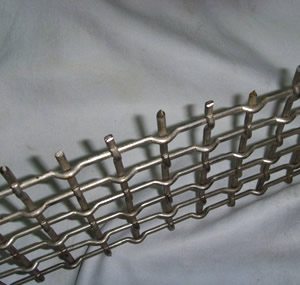 Example of a mesh grid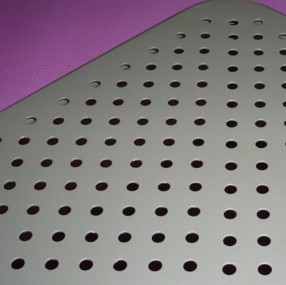 Example of a punched holes grid
One of the very few manufacturers of true Mesh Grid 300B tubes is Emission Labs. With these tubes you get the true 300B sound. Amazingly sounding, and when used correctly build to last like forever. Any downsides?
Yes, there is one (or maybe 2 if you consider the price…)!
To replace a 300B by the Emission Labs 300B-Mesh, be sure the mesh tube is run at following conditions:
Recommended: 22 Watt Plate dissipation.
Absolute maximum: 28 Watt Plate dissipation.
This is 70% of what is done with standard 300B in most of the cases.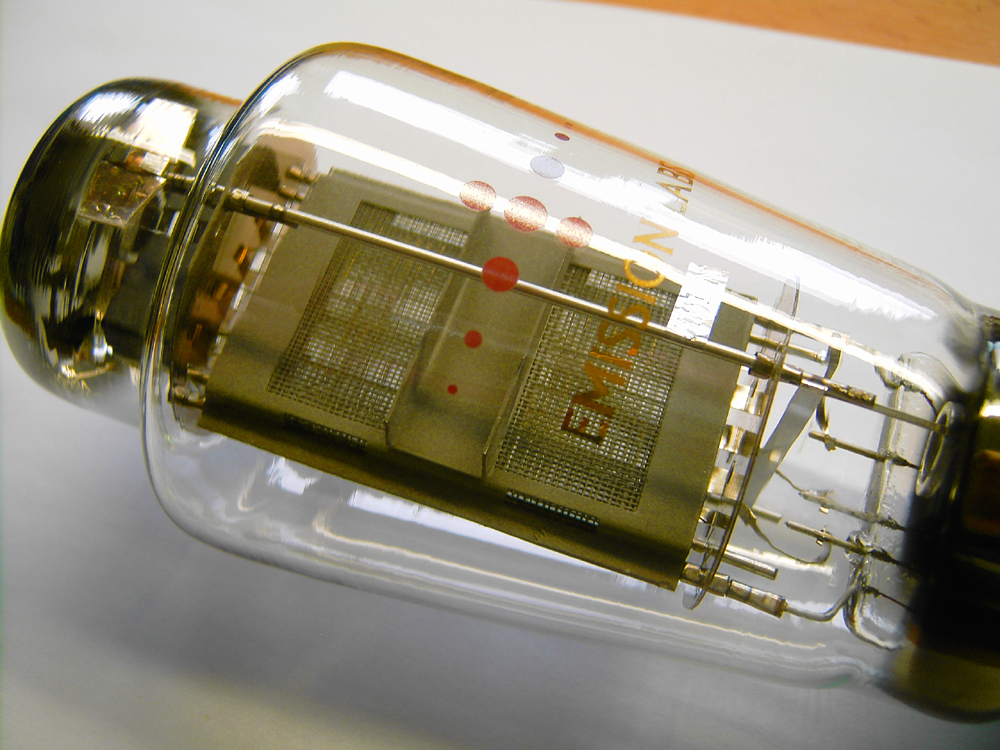 The Emission Labs 300B-MESH, one of the very few true Mesh Grid 300B's!
At Trafomatic they took building their Experience Two mk II one step further, it is prepared for these amazing tubes, you simply need to switch a toggle, and you are there: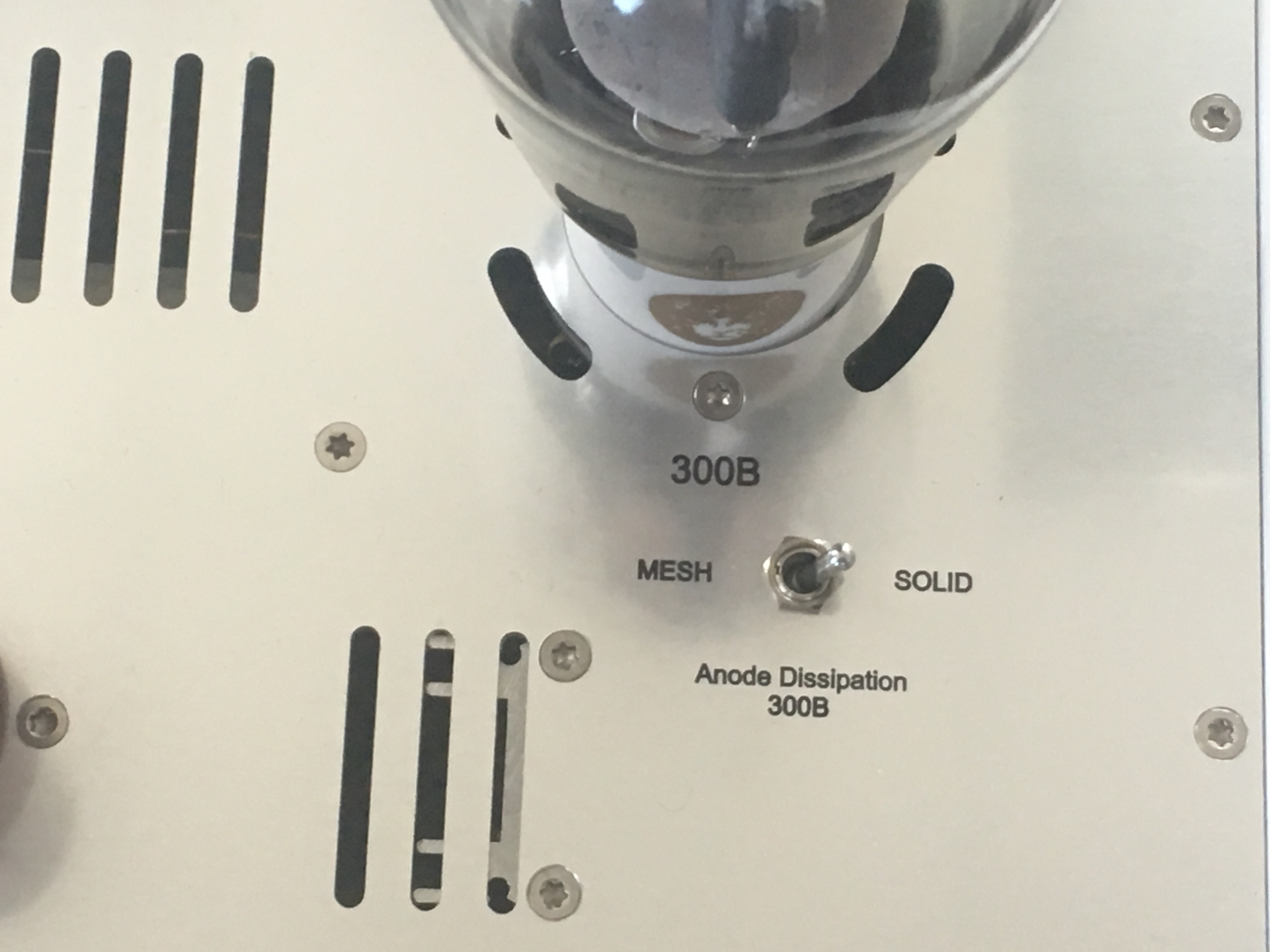 Switched to Mesh the anode dispensation goes to 22 Watts, which is the absolute ideal setting for these tubes. Switched to solid it runs at 28 Watts, suitable for "normal" 300B tubes.
So if you ever consider an amplifier with the true 300B sound, put the Trafomatic Experience Two mk II on your shortlist. You will be amazed! Small update in this matter: We can deliver the EMISSION LABS 300B Mesh in limited numbers as matched pairs, also combined with the EMISSION LABS 5U4G Mesh, for more information please contact us by using the form below…